"Just as through one man sin entered the world, and death through sin, and thus death spread to all men, because all sinned…" (Romans 5:12)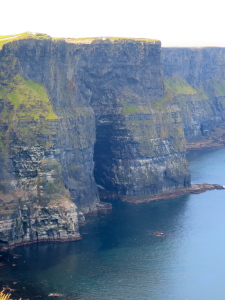 "The nature of sin is not immorality and wrongdoing, but the nature of self-realization which leads us to say, "I am my own god." This nature may exhibit itself in proper morality or in improper immorality, but it always has a common basis—my claim to my right to myself. When our Lord faced either people with all the forces of evil in them, or people who were clean-living, moral, and upright, He paid no attention to the moral degradation of one, nor any attention to the moral attainment of the other. He looked at something we do not see, namely, the nature of man.
"He did not need any testimony about mankind, for he knew what was in each person." (John 2:25)
Sin is something I am born with and cannot touch— only God touches sin through redemption. It is through the Cross of Christ that God redeemed the entire human race from the possibility of damnation through the heredity of sin. God nowhere holds a person responsible for having the heredity of sin, and does not condemn anyone because of it.
***Condemnation comes when I realize that Jesus Christ came to deliver me from this heredity of sin, and yet I refuse to let Him do so.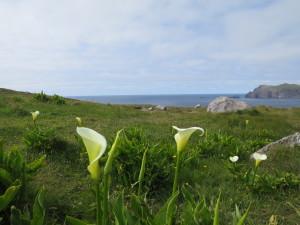 From that moment I begin to get the seal of damnation. "This is the condemnation [and the critical moment], that the light has come into the world, and men loved darkness rather than light…" (John 3:19). (excerpts from My Utmost for His Highest, November 25, 848 R)
I am saved; but am I really ALL IN with God as Lord of ALL my life? Are you? Do I trust Him? In any present tense moment the answer is black or white: yes or no. Trust doesn't have a gray area. I'm aware that sometimes I'm living as I want to (believing I have a right to myself), in ways that feel good and proper to me, and fitting this "feel good" religion into my definition of life.
God has me in a process of looking at what I believe about Godly living, doing away with much of it (because the world is so immeshed and intertwined in my views), so I can get back to the heart of Christ and His desire for me. Self-effort doesn't eradicate sin. God does, in our surrender to Him.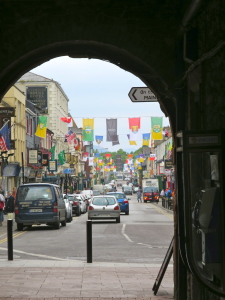 "Do not conform to the pattern of this world, but be transformed by the renewing of your mind. Then you will be able to test and approve what God's will is—his good, pleasing and perfect will." (Romans 12:2)
Lately I've landed in the "confused" chapter of the process… What does love look like in THIS situation, God? How can I fit in focused time with YOU and take care of family, work, serving others (all good and necessary things)… How can I totally forgive when the arrows keep flying? God I'm so overwhelmed. Yet nothing I am doing is negotiable. How can You multiply my time and make it all doable… it feels like I'm drowning in my circumstances…
"For God is not a God of confusion but of peace" (1 Corinthians 4:33)
"Be sober-minded; be watchful. Your adversary the devil prowls around like a roaring lion, seeking someone to devour." (1 Peter 5:8)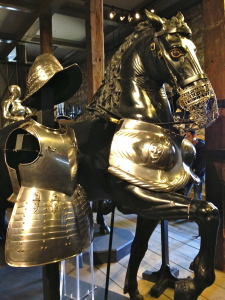 Of course my adversary is attacking in the midst of all You are accomplishing in my heart. This "chapter," or diversion really, has his fingerprints all over it…
"Beloved, do not believe every spirit, but test the spirits to see whether they are from God, for many false prophets have gone out into the world." (1 John 4:1)
Sunday, I heard a powerful verse in a new song — "In over my Head."
Listen to it all, but here are some excerpts from the lyrics that really impacted me…
"I have come to this place in my life/ I'm full but I've not satisfied/ This longing to have more of You/ I can feel it my heart is convinced/ I'm thirsty my soul can't be quenched/ You already know this but still/ Come and do whatever You want to…
And You crash over me, I'm where You want me to be
I'm going under, I'm in over my head
Whether I sink, whether I swim
It makes no difference when I'm beautifully in over my head."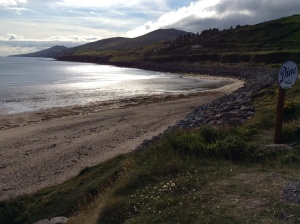 What better place to be than deeply immersed and living in Jesus. Inviting Him to overtake more of me. I have a choice… I can be swallowed up by the very real drama and situations of my life, or I can be sure I am immersed in Jesus and His Word through my earthly circumstances… then sink or swim, it doesn't matter. I am living in His desires. Living for His Kingdom.
Jesus — thank you for Your PROMISES and TRUTH!
"Think over what I say, for the Lord will give you understanding in everything." (2 Timothy 2:7)
"Ask, and it will be given to you; seek, and you will find; knock, and it will be opened to you." (Matthew 7:7)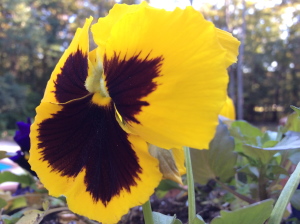 "But they who wait for the Lord shall renew their strength; they shall mount up with wings like eagles; they shall run and not be weary; they shall walk and not faint." (Isaiah 40:31)
If like me, you are thinking, "Jesus I want to go where you lead. To obey YOU. But sometimes, I don't know how obedience looks in my complicated world. This doesn't feel practical." Our very concrete answer is our very first step toward obedience…
Way to often, I neglect my Bible. I rush through devotionals to check a box rather than waiting to hear His still, small voice.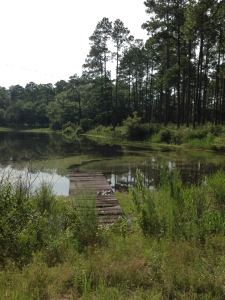 How well do we know the Word of God? Well enough "to discern the difference between human traditions and Scriptural principles? To follow God, we need to know His Word, and we need to know God personally." (from Michael Youssef's devotional, same day. God's hammering it home.)
I used to have a recurring dream. I'm in college… it's the the morning of a big exam, and I'm totally unprepared for it. I've been doing other things… In some cases I haven't even attended class, much less read the book and notes! Failure is all but assured if we don't listen to the Teacher and prepare by studying His material… Youssef goes on to say, "Knowing God's Word is crucial for successfully navigating through the tests we face."
"I have hidden your word in my heart that I might not sin against you" (Psalm 119:11).
Prayer: Jesus thank you for hammering home Your Truths. For reminding me that I sin daily when I believe I have a right to living my own way. That your discipline is not condemning, but restorative. You forgive me fully when I repent.  Help me to seek You and Your Word and to believe Your promises and Truths, so I am prepared for every test of my obedience. Jesus crash over Me! In Jesus' name. Amen.
If this post resonated with you, please share it through the social media buttons at the bottom of the page. If you want to receive future posts straight to your inbox, let me know in the comments below. Or you can join the Pink Reflections  Facebook community. Thank you!