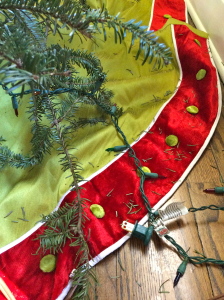 Twas the day after Christmas and all through the house
Not a creature was stirring, not even a mouse.
With coffee in hand I stroll quietly about,
Surveying the chaos and feeling some doubt…
Piles of dishes and glasses, boxes and bows,
All the "remnants of Christmas" every Mom knows.
The evidence of sugarplums awaits on the scales to my dread,
And a questionable vision begins dancing in my head…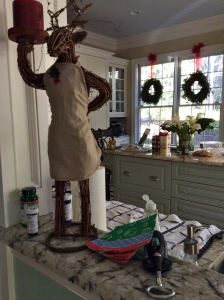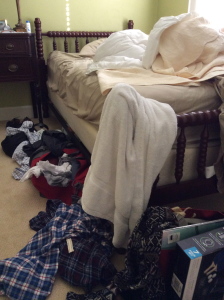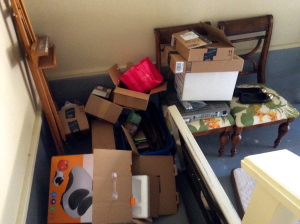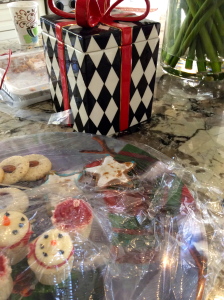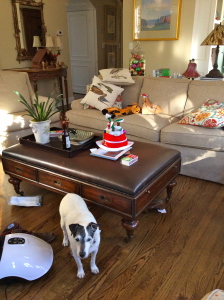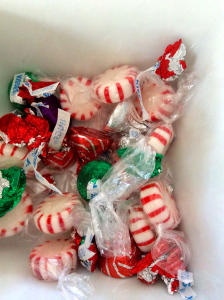 After  a month of cooking and parties then once again mopping,
Decorating, preparing,  and much endless shopping —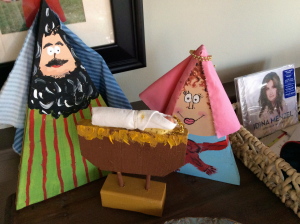 I can't help but wonder, as I look all around,
Did we celebrate well? Was the Christ-child found?
And then I search deeper — with the eyes of my heart.
I see family, friends, strangers– laughter and hugs from the start.
If Christmas is Jesus, and Jesus is Love
Then Yes! The best gift did arrive  from Above.
Thank you, Jesus, for blessing my crazy ideas to celebrate YOUR day,
Using all things for good is your Holy forte!
You graciously made yourself known so many times
My gratitude overflows; my wonder climbs.
Each December 26th I used to be sad when I crawled out of bed,
But now my heart knows Christmas endures, just not  from a sled!
Everything that matters is right here — every day!
Jesus, Emmanuel —  with me to stay.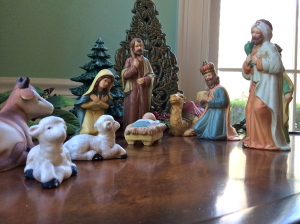 There in the manger —  yes, I see our Savior;
He's also with us in our tears and sickness, and forgives our misbehavior.
In loneliness, pain, struggles and sadness,
Jesus! our light in the darkness, the   promise and hope of coming gladness.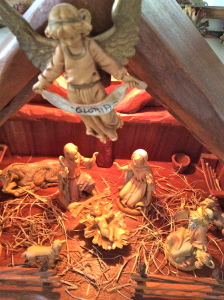 Jesus lives with us; there's power in His Name.
He doesn't withhold  hardship, but saves us just the same.
Trust Him today, tomorrow and all your days.
He is faithful forever — worthy of utmost adoration and praise!
Back in my kitchen the day after celebrating His birth,
I declare to all, "EVERYDAY is Christmas —  let's celebrate His worth!
Merry Christmas! If you would like to receive future posts by email, please note below in comments. You can unsubscribe anytime.