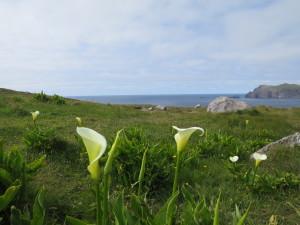 Do you believe The Bible, but you don't really FEEL God's presence? Or KNOW Jesus?
Have you tried to LISTEN FOR GOD, but only heard your own thoughts?
Does you prayer time feel like you are just putting deposits in a vending machine and hoping for some relief or favor to come to you?
Maybe you need a noisy quiet time too.
If you've read my past few posts, you know God's teaching me to loosen my grip on the ways I've always defined my life with Him and to pray and abide in Him in new ways.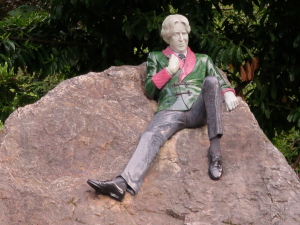 Even my children used to tell me "let's just listen, Mommy" when I tried to sing along with their Wee Sing cassettes (that really dates me)… but God is calling me to make a joyful noise! And the time with Him is so sweet.
I encourage you to give praise — intimate, no multi-tasking (this is important), out-loud, one-on-one praise and worship with Him a try!
There's a story my parent's tell of being in our balcony pew one Sunday, when I burst into song. I was quite young — maybe more familiar with the nursery toys than the sanctuary rituals. As the acolytes lit the candles, I broke out in an uninhibited, joyful rendition of "Happy Birthday!" It undoubtedly embarrassed my family.
But I'm pretty sure my childish singing delighted Jesus.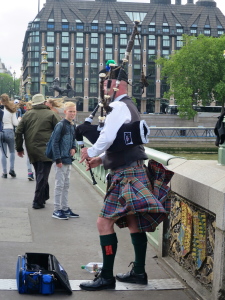 God created us in his own image to enjoy His gifts of laughter, work, play, food, hope, rest, creating, love… And yes, He desires for ALL of us (even those, like me, who say "I can't") to worship, praise and sing! To make a joyful noise!
Jesus, the beauty of all He is, gives believers ample reason to sing our hearts out. In fact it's His glory that calls worship from our hearts to be expressed from our lips. (Revelation 5:6–14, 7:9–12).
But I rarely really let myself go anymore. I've learned to censor the exuberance of childhood. Despite feeling deep love and appreciation for Jesus, I let my belief that "I can't sing" stop me from fully obeying God's command. "Let us sing to the Lord; let us make a joyful noise to the rock of our salvation! Let us come into his presence with thanksgiving; let us make a joyful noise to him with songs of praise! For the Lord is a great God, and a great King above all gods." (Psalm 95:1-2)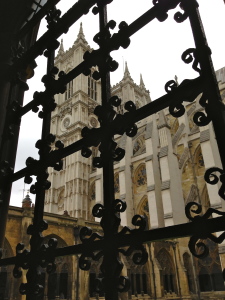 Why does God command us to praise Him anyway? His nature is not that of a narcissist, demanding compliments to feed His ego. He's not asking for a vain litany of adoration or a never ending eulogy. There is more.
C.S. Lewis said, "I think we delight to praise what we enjoy, because the praise not merely expresses but completes the enjoyment; it is its appointed consummation." When we sing and worship God, He communicates His presence to us.
Could it be, He commands us to sing our praises to Him, so that He can gracefully use our songs of worship to bless us? It seems He wants to GIVE US MORE.
Praise is not dutiful, but spontaneous. Enjoyment, appreciation and approval flow into praise — unless we resist. Praise is everywhere!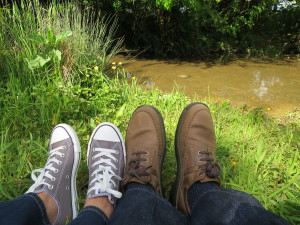 Lovers can't praise enough — "I love you" just doesn't contain all that we feel. When we read a good book, experience the majesty of nature, taste a great meal or wine — flowers, children, sunsets, sports events… no great experience feels complete until we share it in praise and encourage others to join us! We effortlessly praise what we value. Isn't she beautiful? Wasn't that amazing!? Did you notice how spectacular…?
God gives us Himself, then seeks the superlative praise of our hearts because, as Lewis said, "all enjoyment spontaneously overflows into praise." That's how we're made. All of us.  Enjoyment itself is minimized if not expressed in celebration.
Today we love to share our enjoyment on Facebook, Twitter and Instagram!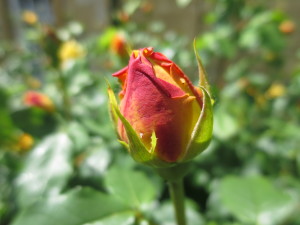 You know how you plan to  just glance at your newsfeed, but then it grabs you, swallows you up, and you burn through an hour in clicking before you realize it? That's what happened to me when I was home alone one morning… and oh, was it GLORIOUS!
I clicked on a song… a rendition of "Amazing Grace" that someone just had to share. I listened and sang in my kitchen. It reminded me of Vince Gill and Carrie Underwood's magnificent "How Great Thou Art." I played it, sang and cried. I sang and praised HIm through "Who am I," "I can Only Imagine," "In the Garden" and "Say Amen."
The quality of my voice didn't matter a bit, as I sang like the little child I once was. I cried joyfully. Lifted my hands. And generally spent an intimate moment with God, lost in honest praise and thanksgiving.
The purpose of this post is to encourage you to do the same… Find some time alone, and sing you heart out to Jesus. Youtube is full of beautiful songs. You too will be blessed — and I'd LOVE to hear about it!
If this post resonated with you, please share it through the social media buttons at the bottom of the page. If you want to receive future posts straight to your inbox, let me know in the comments below. Or you can join the Pink Reflections  Facebook community. Thank you!
Some clickable suggestions to get you started:
or more than an hour of praise and worship…