Can "taking the high road" and the "D" word really be in the same title? Yes, I think so. God's high road (in divorce or any other catastrophic life event) represents the way that leads to Him. It is to accept His grace and forgiveness. To choose hope over despair and trust over doubt. To believe that through Him all things are possible, including a joyful life — even after divorce.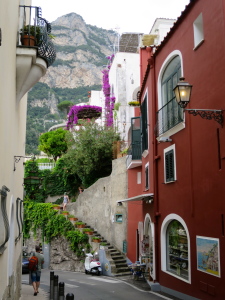 Italy's breathtaking Amalfi Coast is a challenge to navigate even on the short straight stretches. The tight curves demand tremendous finesse, and you often feel like you're at an impasse. The chaos makes it hard to take in the amazing views. Staying the course requires a little humor, a lot of patience and an ultimate focus on the bigger picture. My first marriage was a similarly hard road. Divorce  was the hairpin curve I thought would propel me over the cliff.
I married in 1986 and divorced in 2006 after years of counseling, prayer and trying to make it work. So far removed from anything I could have fathomed for my life, these chapters of my story were once a source of shame, guilt and defeat. I let divorce define me. No more. I no longer live under a cloud of regret. Whatever your past, you too can live in victory and look forward toward the prize.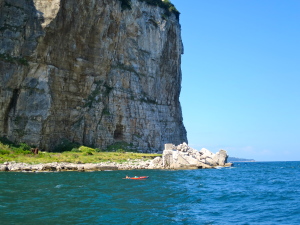 In a recent sermon, I heard an interesting metaphor: Life is a like a mountain trail we're all climbing  together.
I closed my eyes to picture the mountain. There are certainly treacherous stretches — narrow, difficult and dangerous. But the holy beauty of life on the mountain is its over-riding theme. There are awe-inspiring views and renewing meadows. Amazing sunrises and peaceful sunsets.
The gifts point to the Giver — on every step of the trail. It's all about God: His redemption and restoration of His children — of you and me. Lamentations 3:22-23 says "Because of the LORD's great love we are not consumed, for his compassions never fail. They are new every morning; great is your faithfulness."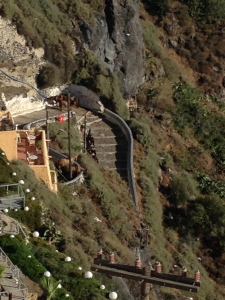 No one escapes hardship — brought on by the world, the flesh or the devil. The times that are most difficult are in some ways our most beautiful, as we lean totally into Him as our only hope.
The early terrain of my failing marriage, divorce and singleness was beyond what I could bear alone. I'd rather not look back, but I remember a friend who had been through divorce graciously comforting me in my despair and loneliness. Now I have the gift of perspective to share with others passing that same rocky way.
I wrote a number of posts around divorce before many knew I had a blog. I'm sharing these links in red below with the hope they will serve as encouragement. Imagine my calling out, "Hello! I was where you are, not long ago. I know the path is crumbling behind you. You can do it, because you're not alone. God is clearing your path and preparing a way."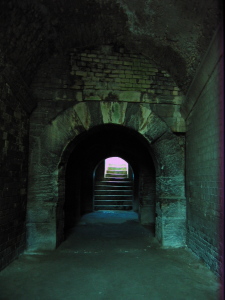 I remember that stairway felt like eternal hell, but now I know it was just the Refiner's fire. I was safe; all was well. God was with me every step of the way. He's with you. Carrying you when you can't walk.
He was answering my prayers to change me. To transform me. To teach me to love and trust as He desires.
I want to share the redemption God achieved throughout my journey. I see His faithfulness beyond what I could have hoped for or imagined. Things I've learned that I just wasn't understanding otherwise: surrender, dependence, ruthless trust, deep love.
The pain was acute. I wouldn't wish it on anyone, but I also wouldn't trade it for the world. You see, I don't think anything was wasted. In His mysterious omniscience, God allowed just what I needed and not a bit more. He still does. His ultimate goal is for me to become more like Jesus. To allow Him to transform me. I trust that He loves me beyond compare and wants what is in my best interest — even when it makes no sense to me.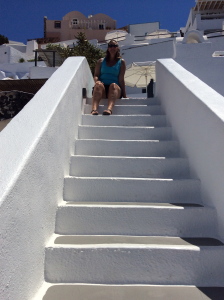 At times I'm still frustrated by the ongoing difficulties that enter my life through divorce. I'm the last to glamorize it; divorce hurts children and spouses in subtle ways for years to come. When I'm hurting, I often catch myself envying those who's family life seems all wrapped up in a white picket fence — but not for long. Comparisons are pointless.  I truly feel happy for their blessings, when I remember how incredibly thankful I am for all God has done and continues to accomplish in me and my life.
Having no regrets is about ruthless faith and trust in a loving God. Then it's about forgiving myself. Romans 8:1 says, "Therefore, there is now no condemnation for those who are in Christ Jesus."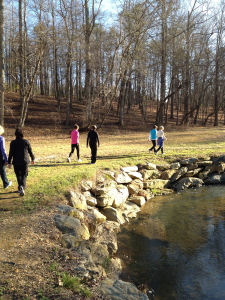 Since Rob and I married we've encountered more rugged stretches. Maybe others intended  things for evil… but God will use them for our good! He promised. He has a plan, and everything is part of His plan A.
I'm not yet sure of the purpose in some of our hardship (and may never know), but we're content and trusting — except when we aren't. And those times are much shorter-lived now. We march on. Remembering what's behind, we are grateful and trust Him in what's ahead.
Sharing that thankful remembrance is part of a road well-travelled. Great things He has done! I think He wants us all to call back down the trail to others in a similar place — giving them hope in their darkness.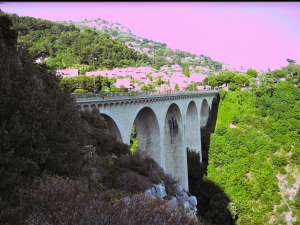 Below is a list of posts I've written around divorce. Divorce is a terrible thing. If you are in this difficult place, please lift your eyes to Jesus who will rescue you from sin and shame. He is the One who defines you and gives you Life. I wish I could talk with you in person, but hopefully you will feel His love for you in these words.
Just click on the titles below for laughs (at my expense), lessons He's taught me,  and most of all hope. God loves you and He has plans for your life — for hope and a future. Blessings to you!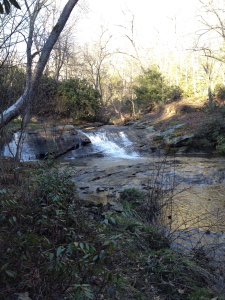 The divorce chapter
5 Things Everyone should know about Divorce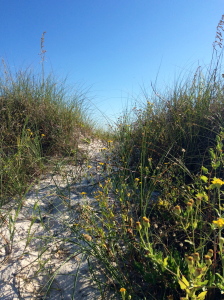 Dating at halftime
Addendum to dating at halftime
If this post resonated with you, you are welcome to share it through the social media buttons below. I'd love for you to receive future posts straight to your inbox by letting me know below or you can join the Pink Reflections  Facebook community. Thank you!