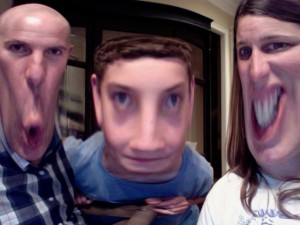 I'm going to be really vulnerable here — sometimes I'm really scared I'm losing it, my mind.
Whether it's from multiple concussions, early alzheimers, menopause, stress or toxins in the environment … I don't have the mental capacity I once did. I forget — a lot.
Just today, I was sitting in an 8:30 meeting at work, when my friend arrived for our breakfast date. I had totally forgotten. On the way home this afternoon, Rob and I stopped for gas. The station wasn't open, so I said that I'd get gas later. About 30 minutes later, I called to tell him the fuel guage must be broken; it was registering "E" despite the fact that we… only his confusion stopped me from resetting the odometer so we could guestimate  the fuel consumption on our trip tomorrow. I thought a solution to the problem out really thoroughly — in my insanity! I felt the tears. Tears of fear and frustration. I stifled them and finished my to do list.
Soon I leave for Europe.  God in his goodness, wisdom and gracious love has seen fit to send me away! We are headed to Greece and Italy — countries known to be laid back. Chill. Slow. I need this vacation.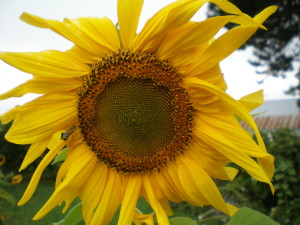 I am amazed at the Italian's lack of preoccupation with productivity and worry, and their vibrant attentiveness to LIFE — even as they work! So much life: beauty, emotion, sharing… love.
My prayer is that the stress I feel throughout my body and mind will melt away from me, as I relax and enjoy this wonderful opportunity. Exhale…
What's my part  while I'm on vacation?
I'll relax and trust my husband, who is amazingly organized, calm, fun and wonderful to travel with. On our first trip together, I accidentally dropped my boarding pass in the toilet… I frantically rinsed it and tried to dry it in the  hand drying blower — but I didn't need to. Rob had an extra for me! The guy is amazing in his care and foresight — and a gift from God.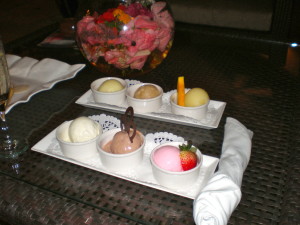 I won't take a cell phone, and we'll only check email enough to be prudent. As much I like to feel needed, I'll trust our team at work to do things well in our absence. I'll trust that our wonderful, competent children will cope with all that comes down the pike.  And while I have a tear and a catch in my stomach at going so far away, I'll trust  that Mom and Dad are well loved and cared for by so many; they will do well despite my absence.
I've been excessively stressed — almost under water — these last few weeks. I think I've lived in chronic stress for so long, that I am immune to my warning symptoms. I've never fully let God heal me of "stressed out" as my status quo. I've lived with the feeling that I am in a tank, water (representative of stress) is about to my neck — all the time. That is my stress plumb line, so to speak. Where I live. A stressful event, or even an accumulation of little stresses, can leave me struggling to breathe with my nose almost under.
Jesus said, "Therefore I tell you, do not be anxious about your life, what you will eat or what you will drink, nor about your body, what you will put on. Is not life more than food and the body more than clothing? And which of you by being anxious can add a single hour to his span of life?" (Matthew 2:25)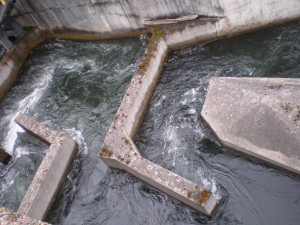 I've been blessed not to need to worry a lot about the basics:  food, clothing and shelter — but I am little consumed with a "materialism" of sorts. I worry about my children navigating their careers and relationships. I want them to flourish and be happy without big troubles and anxiety. I want my parents to have some sense of enjoyment in their golden years. I have a picture of what  I think is best for Rob and me. Basically, I want a comfy, cozy, happy, do-good life for everyone — and it takes a lot of energy to strive for and maintain it all.
Believing the promises of this world and the "goods" it offers will not bring me happiness and it is a certain path to a stressed-out lifestyle — no matter what my socio-ecomomic status. A "wealth" of education, financial success, status, usefulness, good works, giving,  leisure, family time, success of children, or whatever else I might idolize, will not bring me joy, contentment, happiness  or life. Much of what the natural world offers is truly beautiful (like the Greek Isles, Italian sunsets and especially wonderful people), but my appetite for the world's treasures is insatiable — and thus stressful if not kept in perspective.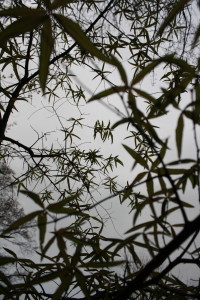 The answer to stress begins and ends in Jesus. Jesus offers us great encouragement in John 14: 1: "Let not your hearts be troubled. Believe in God; believe also in me." We desperately need Him in our lives.  He is the only one who can give us the strength to cope with the inevitable troubles in our lives.
Believing leads to the most important trusting of all I must do. I will trust God. Proverbs tells us to "trust in the LORD with all your heart, and do not lean on your own understanding. In all your ways acknowledge him, and he will make straight your paths." Leaning on "our own understanding" often means adopting the world's ways of relieving stress— Instead, we are to trust Jesus and His Word as our guide. Only He can calm my stress and give abundant life here on earth.
Phillipians 4:6-7 says "Do not be anxious about anything, but in everything by prayer and supplication with thanksgiving let your requests be made known to God. And the peace of God, which surpasses all understanding, will guard your hearts and your minds in Christ Jesus." Then in John 14:27, "Peace I leave with you; my peace I give to you. Not as the world gives do I give to you. Let not your hearts be troubled, neither let them be afraid."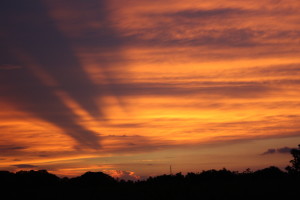 Stress of all kinds is a natural part of life. But how we deal with it is up to us. Will I create more stress in my life by following the world's ways and listening to the world's answers for my life? Will I try to make life work on my own terms?  Will I covet happiness and a care-free life for myself and especially those I love? Or will I bow to God's Sovereignty and Wisdom?
The only way we can effectively deal with stress is through Jesus Christ, first by believing in Him.  Secondly, we have to trust Him and obey Him. God is always good. All the time.  Doing things my way and wanting what I want when I want it (even good things) is sin. It separates me from God and His Joy and Peace.  Obeying God is the path of true contentment. Finally, I need time with Him daily: to be filled with His Word. to give Him my burdens in prayer. It is only by His grace, mercy and love that the stress in our lives can be managed.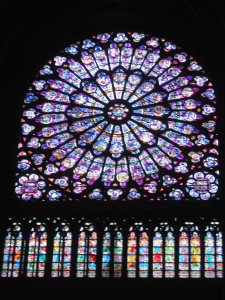 Where do Italy and Greece fit in? I'm not sure, but I do know this trip, like all of life, is a gift from God — from Him, about Him and for Him. I'll praise Him and be thankful in all things!  If I keep my eyes open and look for Him in all I see, I feel sure He will show me how my surrender — my trusting, believing, praying and obeying Him  will heal my "stressed out" condition in these laid back cultures. I'm hoping stress  will melt away on vacation. I'm excited and expectant — for the adventure and for what God will do in it!
And when He takes my stress away, I hope my mind can return to it's rightful place.