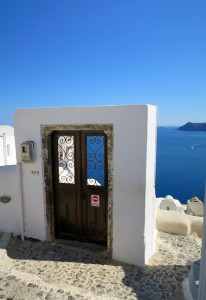 Following are a few quotes I have come across that touch me — and I want to remember. May they bless you too as we live wide-open and wholeheartedly with HIm!
The Joy of Being Like Others At first sight, joy seems to be connected with being different. When you receive a compliment or win an award, you experience the joy of not being the same as others. You are faster, smarter, more beautiful, and it is that difference that brings you joy. But such joy is very temporary. True joy is hidden where we are the same as other people: fragile and mortal. It is the joy of belonging to the human race. It is the joy of being with others as a friend, a companion, a fellow traveler.This is the joy of Jesus, who is Emmanuel: God-with-us. Henri Nouwen
"I feel there is nothing more truly artistic than to love people."  Vincent Van Gogh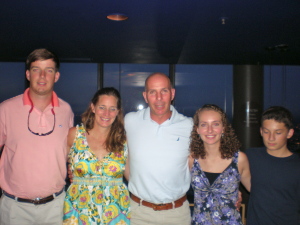 RELATIONSHIPS
"If you do a good job for others, you heal yourself at the same time, because 
a dose of joy is a spiritual cure." Deitrich Bonhoeffer
Friendship is born at that moment when one person says to another: What! You too? I thought I was the only one. C. S. Lewis
"The first service that one owes to others in the fellowship consists of listening to them. Just as love of God begins with listening to his word, so the beginning of love for our brothers and sisters is learning to listen to them." — Deitrich Bonhoeffer, Life Together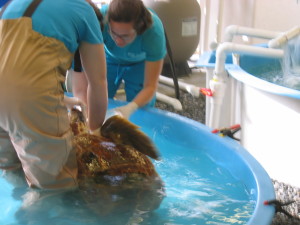 "Christians who are worshiping God, studying the Bible, discipling or being discipled, and enjoying fellowship with one another can develop an effective  ministry of encouragement.  Encouragement is not the responsibility of a gifted few; it is the privilege of every believer. Every Christian can and should be an encourager." Larry Crabbe – Encouragement, Page 134
"In normal life we hardly realize how much more we receive than we give, and life cannot be rich without such gratitude. It is so easy to overestimate the importance of our own achievements compared with what we owe to the help of others." Dietrich Bonheoffer
―Letters and Papers from Prison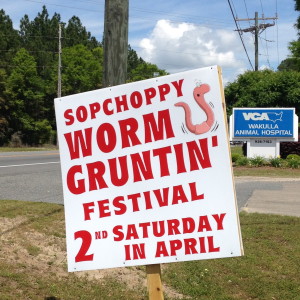 CREATIVITY
Dallas Willard:
 "I don't want you to think of art as
 a little frill or whipped cream on the cake of life. 
It's more like steak and potatoes."
"Our gifts are not from God to us, but from God through us to the world."  Janice Elsheimer, The Creative Call
"The child within is aware of all his feelings and moves freely in the Spirit to express them. The Pharisee within closes off feelings and makes a stereotyped response to life situations. The child represents the authentic self and the Pharisee the inauthentic. The child is fresh; the Pharisee stale."      -Brennan Manning, Souvenirs of Solitude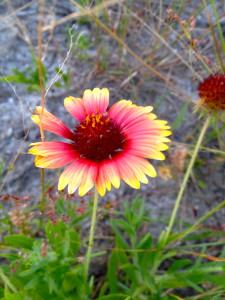 Hidden Greatness There is much emphasis on notoriety and fame in our society. Our newspapers and television keep giving us the message: What counts is to be known, praised, and admired, whether you are a writer, an actor, a musician, or a politician.Still, real greatness is often hidden, humble, simple, and unobtrusive. It is not easy to trust ourselves and our actions without public affirmation. We must have strong self-confidence combined with deep humility. Some of the greatest works of art and the most important works of peace were created by people who had no need for the limelight. They knew that what they were doing was their call, and they did it with great patience, perseverance, and love. Henri Nouwen
"As you move to the rhythm of the Spirit of God, what is within you that you can now give to someone else? Not for the glory of yourself, but as a person who bears the image of God in the world. What are those things in the deepest part of who you are, the personality and desires and unique blending of history and circumstances and longing — what is most alive in you as you are united with Christ that you can now pour out as an offering unto God for the benefit of others?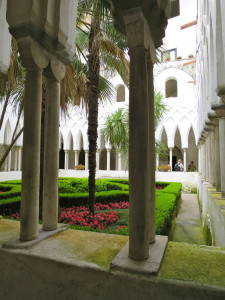 "Poetry is sane because it floats easily in an infinite sea; reason seeks to cross the infinite sea, and so make it finite. The result is mental exhaustion . . . To accept everything is an exercise, to understand everything, a strain. The poet only desires exaltation and expansion, a world to stretch himself in. The poet only asks to get his head into the heavens. It is the logician who seeks to get the heavens into his head. And it is his head that splits."    -G. K. Chesterton, Orthodoxy
No matter how small, how weak, how meager. No matter what skill or training or lack. That's what it means to uncover the art you were born to make and release the art you were made to live." Emily Freeman, A Million Little Waysa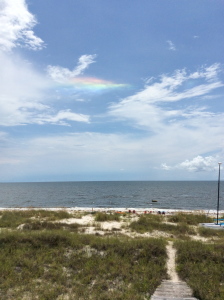 Grantley Morris: "Our Lord is Creator as well as Savior, and the Maker of rainbows and nightingales didn't suddenly lose his creative urge at the close of Day Six. God's creativity is inexhaustible. And you were made for him. He longs to express his creativity through you. As an instrument and musician together make beautiful music, you and your Lord can unite to create exquisite beauty. What you can do together defies imagination."
Ephesians 3:20 ESV   Now to him who is able to do far more abundantly than all that we ask or think, according to the power at work within us,
Genesis 1:27 ESV   So God created man in his own image, in the image of God he created him; male and female he created them.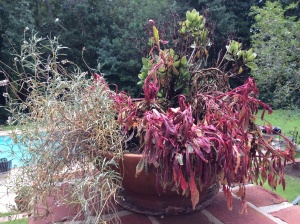 GRACE
"Every experience God gives us, every experience He puts in our lives, is the perfect preparation for the future only He can see." Corrie Ten Boom
"Being a Christian is less about cautiously avoiding sin than about courageously and actively doing God's will."  Deitrich Bonhoeffer
"Blessed assurance, Jesus assures: You don't have to pull yourself up by your bootstraps — you only have to pull close." Ann Voskamp
"We don't need to sin more to deepen our appreciation of grace. We've already done quite enough to understand our desperate need. True brokenness yields appreciation. When we appreciate Christ for the kind of Person He is and the sort of love He extends to make us loveable, we begin to realize we really do want to follow Him." Dr. Larry Crabb, Becoming a True Spiritual Community, Page 115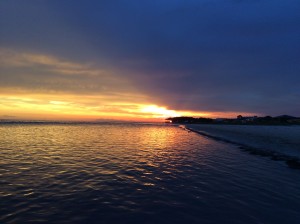 "I do not admire the term 'progressive sanctification', for it is unwarranted by Scripture. But it is certain that the Christian does grow in grace. And though his conflict may be as severe in the last day of his life as in the first moment of conversion, yet he does advance in grace — and all his imperfections and his conflicts within cannot prove that he has not made progress." ~ Charles Spurgeon
"The idolatry the exists in a man's heart always wants to lead him away from his Savior and back to self-reliance no matter how pitiful that self-reliance is or how many times it has betrayed him."
― Matt Chandler, The Explicit Gospel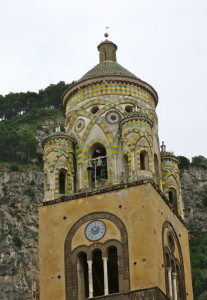 "Our weaknesses may never go away but when we give them to God, His grace will turn them into something beautiful…"
― Heather Bixler, Breaking Pride
"All our good is more apparently from God, because we are first naked and wholly without any good, and afterwards enrich with all good."
― Jonathan Edwards
Purpose
"The greatest cause in the world is joyfully rescuing people from hell, meeting their earthly needs, making them glad in God, and doing it with a kind, serious pleasure that makes Christ look like the Treasure he is."
― John Piper, Don't Waste Your Life
You are never too old to set another goal or to dream a new dream.
C. S. Lewis
" When once God reveals to a soul what He is willing to do for it, the responsibility for the execution of that will rests with us. Some are afraid that this is putting too much power into the hands of man. But all power is put into the hands of man in Christ Jesus… how natural and right and safe it is that to those who abide in Him as He in the Father, such power should be given. It is Christ the Son who has the right to ask what He will: it is through the abiding in Him and His abiding in us… that His spirit breathes in us what He wants to ask and obtain through us. We pray in His name: the prayers are really ours and as really His."    Andrew Murray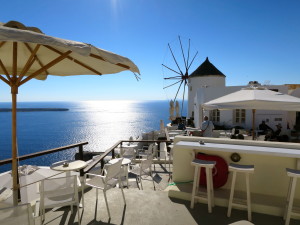 "Your problem is how you are going to spend this one and precious life you have been issued. Whether you're going to spend it trying to look good and creating the illusion that you have power over circumstances, or whether you are going to taste it, enjoy it and find out the truth about who you are."
~ Anne Lamott
"God created me—and you—to live with a single, all-embracing, all-transforming passion—-namely, a passion to glorify God by enjoying and displaying his supreme excellence in all the spheres of life. Enjoying and displaying are both crucial. If we try to display the excellence of God without joy in it, we will display a shell of hypocrisy and create scorn or legalism. But if we claim to enjoy his excellence and do not display it for others to see and admire, we deceive ourselves, because the mark of God-enthralled joy is to overflow and expand by extending itself into the hearts of others. The wasted life is the life without a passion for the supremacy of God in all things for the joy of all peoples."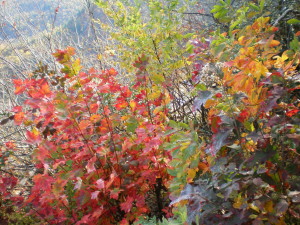 ― John Piper, Don't Waste Your Life
"When all is said and done, the life of faith is nothing if not an unending 
struggle of the spirit with every available weapon against the flesh." Dietrich Bonhoeffer
Therefore we do not lose heart. Though outwardly we are wasting away, yet inwardly we are being renewed day by day. For our light and momentary troubles are achieving for us an eternal glory that far outweighs them all. So we fix our eyes not on what is seen, but on what is unseen, since what is seen is temporary, but what is unseen is eternal.   ~ The Apostle Paul – II Corinthians 4:16-18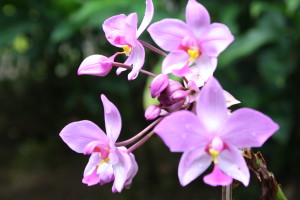 "We all fear that life is intolerable and overwhelming, but we don't want to admit it. To do so would require a terrifying dependence on God. But the fabric of life is shredded beyond repair. Legislation, therapy, social action, church programs, personal growth seminars–nothing can sew it back together.
"…We will never fully mend the rip–only God can accomplish that. But we have a larger purpose than patching up life: to know God and enjoy him forever." Dr. Larry Crabb, Finding God, Page 55
"He is most glorified in us when we are most satisfied in him."
― John Piper, Don't Waste Your Life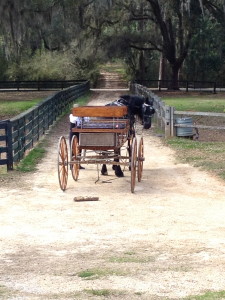 We must learn to tell the story of our lives—the good, the bad, and the ugly—to explore who we are: twisted image-bearers who live together in a community of other twisted image-bearers in the presence of an untwisted God, who is slowly making us straight. We will never find God by denying who we are and where we've been. The route to God never takes us around our problems." Dr. Larry Crabb, Finding God, Page 163
"In the world you now inhabit, communion with Me is not defined by an experience of Me. Nor does it depend on blessings from Me. To really live is to release My Son's life through yours, in any circumstance, no matter what you feel, to relate as He related, giving when no one gives back, loving when no one returns love, forgiving when no one deserves forgiveness, suffering in the place of those who should suffer." Dr. Larry Crabb, 66 Love Letters, Page 226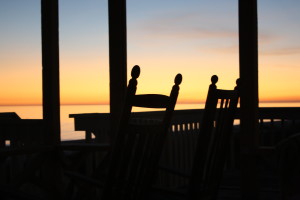 "But whatever you do, find the God-centered, Christ-exalting, Bible-saturated passion of your life, and find your way to say it and live for it and die for it. And you will make a difference that lasts. You will not waste your life."
― John Piper, Don't Waste Your Life
If you read history you will find that the Christians who did most for the present world were precisely those who thought most of the next. It is since Christians have largely ceased to think of the other world that they have become so ineffective in this.
C. S. Lewis