Do you ever wish God would just wave His magic wand and clean up the pain and messiness in your life? He is able. Ephesians 3:20 says "God can do anything, you know – far more than you could ever imagine or guess or request in your wildest dreams!" But… the verse goes on to say, "He does it not by pushing us around but by working within us, his Spirit deeply and gently within us."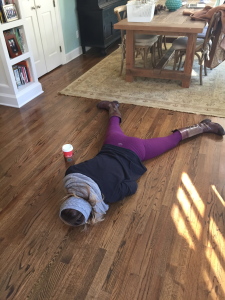 I've been living in crisis mode. I'm sure you can relate — life on earth is full of ups and downs, twists and turns. John 16:33 guarantees it, "I have told you these things, so that in me you may have peace. In this world you will have trouble. But take heart! I have overcome the world."
In our crises we turn to God and beg Him — make it BETTER! Heal us, change this situation, turn the tide, fix what's broken, give me a job, money, love… anything we perceive as blessing — just make my situation better, Lord! We sometimes pray like God is a vending machine… we insert our prayers, and He is supposed to dispense our selected outcomes.
I don't think there's anything wrong with desiring relief, comfort or even ease. Or for praying for miracles, blessings, and good outcomes. But just before my current crisis began, I read a blog suggesting we also pray for God to make it COUNT. That has been my prayer, and it's made a magnificent difference.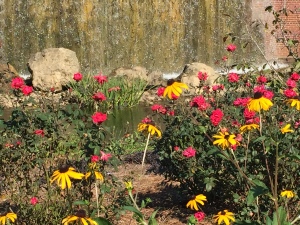 I can pray "God, make it count" with confidence and expectation. Make it count in ALL the lives this situation touches… in my life.  This prayer helps me to focus on Him and to trust God with the outcomes in the lives of others, while cooperating with His work in my own life.
My prayer is continuous and peppered with thanksgiving and praise, despite ongoing troubles. This prayer has helped me to truly trust that He will teach me through it all. Use it to sanctify me.  Heal my brokenness and crucify more of my flesh. To show me His protection and love anew. For His Glory into eternity. Somehow, this prayer helped familiar words all make sense.
If you earnestly pray "make it count" in your current situation —  get ready. My experience is God doesn't waste time in getting started! He uniquely works in each life touched by a situation to whatever degree we will surrender to His hand. He may not make it "better" in our human estimation — but He WILL make it count for eternity and His Kingdom.
"For my thoughts are not your thoughts,
    neither are your ways my ways, declares the Lord.
 For as the heavens are higher than the earth,
    so are my ways higher than your ways
    and my thoughts than your thoughts." (Isaiah 55:8-9)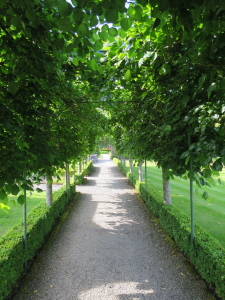 Almost immediately His Holy Spirit began stirring my heart and mind. Revealing His truth. It's been painful at times. Humbling. But I don't want to squander the opportunity He is affording me… so I continue to be attentive to Him and His Word in the most trusting obedience I have to offer, albeit fumbling and immature. I am clay in His hands.
"Beloved, do not be surprised at the fiery ordeal among you, which comes upon you for your testing, as though some strange thing were happening to you." 1 Peter 4:12 makes it clear that sometimes we're meant to suffer. Another devotional I read lately reminded me that my obedience to Christ will sometimes cause others to suffer. I'm still to be obedient and trust His hand in their lives, even when it involves trials.
In the midst of it all I turn to a beloved and familiar verse. Romans 8:28 says "And we know that in all things God works for the good of those who love him, who have been called according to his purpose." Make it count sheds a new light —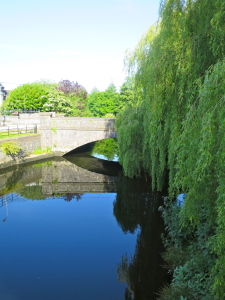 I think as believers we often interpret Paul's reassuring words to mean "Don't worry. No matter what's happening, God's going to make it all better!" We need to know that God is at work. Even in THIS He will accomplish His will. The story of Joseph is great biblical example for this truth — and we cling to the hope that he will bless us here and now.
James 1:2-4 says, "Consider it pure joy, my brothers and sisters, whenever you face trials of many kinds, because you know that the testing of your faith produces perseverance.  Let perseverance finish its work so that you may be mature and complete, not lacking anything." God's refining, sanctifying work is often painful, but the fruit is so worth the struggle — if we will surrender to Him. Sometimes we struggle a while, then get "happy" endings that we can see and understand. But not always.
The Bible tells us that God sovereignly allows or orchestrates all events, for His glory and our good. Count on that "betterment." But there is no guarantee that the trial will "turn around" or get "better."  Sometimes He will rescue us, heal us, give an unexpected blessing in the midst of suffering. Other times it's precisely our suffering that accomplishes His desire. Just as Jesus suffered and died on the cross to pay for our sins.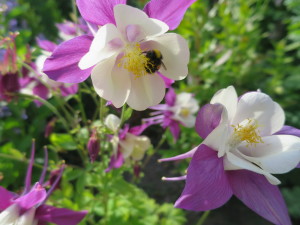 Our faith in God's sovereign goodness cannot be tied to circumstances or outcomes — if Joseph had remained unfairly incarcerated forever, God would not be any less good, nor His will less than perfect.
So what is the great promise of Romans 8:28?  No matter what we experience or endure on this earth, our eternity with God is assured. Nothing can hinder His plans for our future glorification. God uses all for our temporal and eternal good — no matter what things look like or how they feel to us.
Back to my situation. What has praying "God, let it count — for Your Kingdom and my sanctification" done?  It has tremendously enhanced  my eternal perspective, in my own experiences and for others. And I am sincerely grateful for His continued refining, even as I feel the uncomfortable heat of His fire.
A minister prayed beautifully (I wish I could say it as well as he) that God would make himself known in these circumstances and move miraculously among us, so that we would be compelled to tell the story of His great work — and He would be glorified in it all.  Peter said it this way, "But grow in the grace and knowledge of our Lord and Savior Jesus Christ. To him be glory both now and forever! Amen." ( 2 Peter 3:18)
Please share this post through the social media buttons at the bottom of the page. If you'd like to receive future posts by email, let me know in the comments below. Or you can join the Pink Reflections  Facebook community. Thank you!