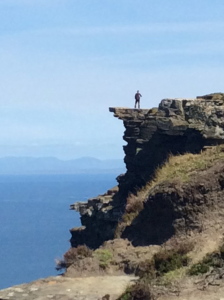 Do you feel like you need a vacation? A break from everything? Are you burned out? Exhausted? Could it be a sabbatical of sorts is just what the Great Healer is ordering? That's what happened to me this summer — in a most unexpected manner.
"In the natural life our ambitions are our own, but in the Christian life we have no goals of our own. We talk so much about our decision for Christ, our determination to be good Christians, and our decisions for this and that, but in the New Testament the only aspect that is brought out is the compelling purpose of God. "You did not choose Me, but I chose you" (John 16:16) …
We are not taken into conscious agreement with God's purpose — we are taken into God's purposes with no awareness of it at all." (Oswald Chambers, My Utmost for His Highest)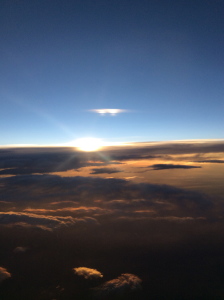 It's been 3 months since I last posted about the fruit of the Spirit.  At the time, ideas for future posts raced in my head. Then — nothing. I try to write only when God is prompting me. He hasn't again, until now.
The excerpt above is a great framework for where God is working in me. If you're worn out, overwhelmed, and feel there's got to be more to this life, you might relate to my story.
Back in the spring, I was working hard to know the life God wanted for me. Bible Study was going well. I was discovering my role on the Young Life Board. We haven't joined a church, so I recommitted to the search. To building community here in Tallahassee (after all, it's been 3 years). I was trying my best to be a good wife, mother, daughter, sister, neighbor and friend — and praying my way through it all. When God gently said, "Stop."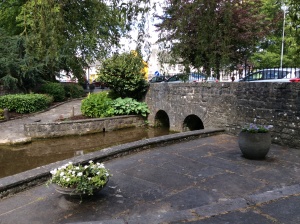 Not audibly, but clearly. I knew deep inside that I needed to cease doing most of the things that currently defined life for me — what felt comfortable, right and good. Even things that "had worked" in the past. I sheepishly graduated my Bible Study group (who continue beautifully on their own). I totally missed church for more than a month of Sundays with summer travel. Thankfully, not much is currently required of me — because I've been strangely unable to initiate, organize, read, serve, pray or otherwise accomplish in my usual ways (poor Rob).
I resisted the temptation to gear up when life began to get uncomfortably slow… and I let myself putter to a quiet stop.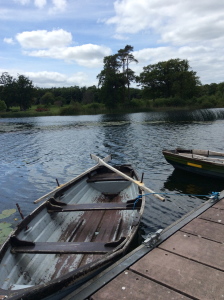 Despite my ineptitude, I haven't felt far from God. I know He is here and orchestrating the details, even though I've been too distracted for months to mutter much more than one-liner prayers. Instead, I'm looking to Him without words and accepting His provision and promises.  All my striving to be who I thought God wanted me to be was exhausting me and making me literally sick.
"There is a path before each person that seems right, but it ends in death." (Proverbs 18:12)
"Take My yoke upon you and learn from Me, for I am gentle and humble in heart, and YOU WILL FIND REST FOR YOUR SOULS. For My yoke is easy and My burden is light." (Matthew 11:29-30 – emphasis mine)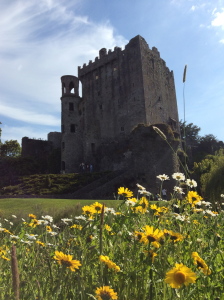 While on the surface there is somewhat normal-looking activity, my usual spiritual activity has been abruptly interrupted. I've felt sheepish, but not guilty. I think He's teaching me to rest and listen for His voice…
Last weekend, for the first time in a long while, He  enveloped me in His peace. The kind that passes understanding. The kind that's all about Jesus and His promises. The kind that settles in and grows.
God is good. All the time. He has a plan even when it makes no sense — especially then. Because if we have life figured out and under control, it's probably our own agendas at play.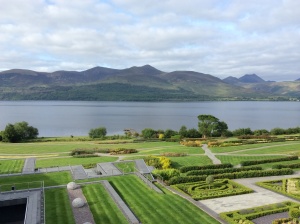 He is more than worthy of our trust. Truth and insight continue to overcome me. "But the fruit of the Spirit is love, joy, peace, forbearance, kindness, goodness, faithfulness, gentleness and self-control" (Galatians 5:22-23).
Yes… His fruit was the gift of grace I experienced driving home from another summer trip. And in the midst of several scattered showers, literally visible across the south Georgia landscape, we saw a brilliant, full arc rainbow.
In my last post, I suggested we want to be less like revved up race cars following the pace car (Jesus) and more like lowly containers on a freight train, with Jesus as our engine.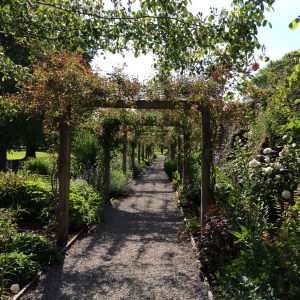 It's obvious now that as I wrote, I was still in full race car mode. Jesus has not only ground my engine to a stop, but is inviting me to exit my car. To walk away from my definitions of a good Christian life, and hitch my life to His anew. Surrender is never ending.
We almost cancelled our trip to England and Ireland this summer.  Since we went, it felt important for Jesus to "meet me there" and give me meaningful interactions with others and with Himself. I wanted my travel to count for more than just "self-indulgent vacationing." I had ideas of how this might look, and tried to be alert for Jesus each day. Sounds like a race car just waiting to be cut loose!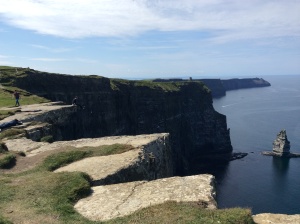 Instead it felt like I was vacationing from God too — in Europe and all through the summer. My images of how He would "show up" didn't materialize. The countryside was artistry. The Cliffs of Moher rising out of the ocean — majestic. The people warm and inviting. Overall, the trip was very restful and insightful, but I never found a space for normal "quiet time" or the things I wanted to do. Still, His hand was sovereign and His presence obvious.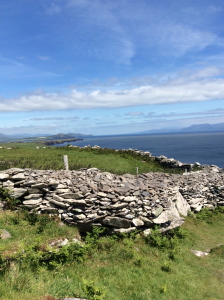 Any "work" accomplished hasn't been done BY me, but IN me and in spite of me. He is asking me to release my old view of Christian life and trust Him to light my way. In the present. In each moment. To be surrendered and available for His purposes. Being open to His will sometimes requires a little planned neglect.
I'm certainly not advocating for anyone to quit church, praying or reading God's Word — quite the opposite. But I think I was so caught up in trying to do it all, and do it right, that I was often missing Him and His will.
In His wisdom God created for me, even seemingly mandated, a summer vacation of sorts. A sabbatical from all I believed useful and necessary to do for Him.  He caused me to cease my busyness (even spiritual busyness) in order to rest in Him. To experience His Fruit in new ways. And to create a space with enough silence to really listen for His still small voice. That's where I'm expectantly waiting today.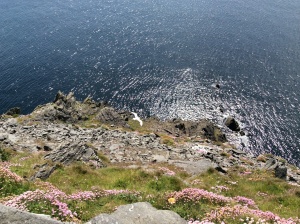 If this post resonated with you, please share it through the social media buttons below. I'd love for you to receive future posts straight to your inbox by letting me know below. Or you can join the Pink Reflections  Facebook community. Your comments are so encouraging. Thank you!