Do you pray with confidence and assurance that your prayers will be both heard and answered by God, Creator and Ruler of the universe? Do you believe your faith-filled prayers are a critical part of God's plan? These are BIG ideas we often dismiss as impossible.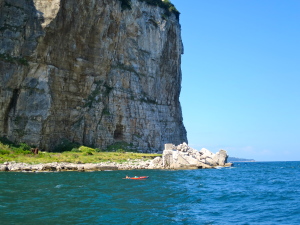 In Matthew 21:20 "Jesus replied, 'Truly I tell you, if you have faith and do not doubt, not only can you do what was done to the fig tree, but also you can say to this mountain, Go throw yourself into the sea, and it will be done.'" How does this verse apply to the life of a modern day Christian? To you and to me?
"Ask and it will be given to you; seek and you will find; knock and the door will be opened to you. For everyone who asks receives; the one who seeks finds; and to the one who knocks, the door will be opened." (Matthew 7:7-8) These similar yet deepening repetitions suggest Jesus wants to impress us with an important truth: that we can and must expect answers to our prayers.
They also emphatically point to His understanding of our hearts, and how doubt and distrust toward God are our natural responses. He knows how easily we can check the box "time spent in prayer" without having vulnerable hearts and without any real expectation of a specific answer — even though we believe God is the Hearer of our prayers. Grabbing hold of the promise of answered prayer isn't a half-hearted religious work — it's spiritual and very intimate.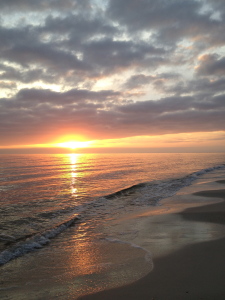 At the outset of His instructions to those learning to pray, God asserts that prayer is effective and profitable. "Therefore I tell you, whatever you ask for in prayer, believe that you have received it, and it will be yours." (Mark 11:24) If we are asking and not receiving– the problem isn't God's faithfulness to His promise, but something is amiss in our prayers. "You do not have because you do not ask God.  When you ask, you do not receive, because you ask with wrong motives, that you may spend what you get on your pleasures." (James 4:2-3)
To be clear, I'm not a believer in the name-it-and-claim-it prosperity gospel. Sometimes God's answer is a refusal, because the request is not in alignment with God's Word. He will redirect our petitions, but He doesn't leave His seeking children in uncertainty as to His will.  Secondly, any honest prayer in relationship with the Father through Jesus is good, and He will use it for His purposes. There are many kinds of prayer. He wants us to pour out our hearts to Him. Here,  I'm exploring prayers of tremendous faith, because I have avoided them.
I feel challenged to authenticity in my prayer life. God's asking me to explore what's true about my actions and my heart for prayer? My faith? If I believed all Jesus says about my prayers — would it not change everything?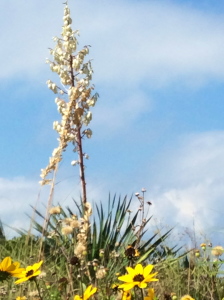 I've been guilty of weakening God's Word around prayer by adding and applying my faulty human wisdom to it. God wants us to be confident in prayer. To pray like a child, trusting and believing. It is easier for my flesh to submit to "whatever happens," without risking specific prayers and specific answers, than to take time to yield to the Holy Spirit — to be searched and purified so that I can pray His will with faith.
Admittedly, I've been contented with "politically correct prayers." I knew God wanted me to pray, but I didn't always understand why. I believe part of prayer's purpose is to align my will with His. Sometimes I was confident of where He led me. Other times, not so much — so I rambled prayers that made sense from my best human understanding.  It's hard enough discerning HIs will in my own life, how could I consistently know His will around the lives of others?
Intercessory prayer has been confusing and even frustrating to me at times. But I knew, for some reason God understood (but I didn't), I was to pray earnestly for others. My MO was to pray in broad, sweeping stokes of obedience. I covered a lot of bases, asking for safe things like salvation, wisdom, peace and blessings. For security I always added a qualifier, "These are my wishes, God, but your will be done." It felt right, surrendered, and submissive to pray this way. I'm not saying these were "wrong" or "bad" prayers, but definite answers to specific prayers of great faith were the exceptions, not the rule in my daily experience.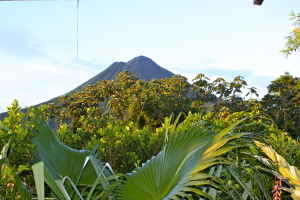 If I'm honest, the Bible verses suggesting I'd receive whatever I asked for in prayer felt like arrogant impossibilities.  I was praying prayers of submission and prayers of trust in God's wisdom — but my life was sorely missing prayers of child-like faith. I had no picture of knowing God's will confidently enough for my prayers to impact His hand. God is beginning to teach me otherwise.
God has a special will for the prayers of each of us. Just as we can't do all good things, we can't effectively and boldly pray for all things. We must ask Him for guidance in prayer. Sometimes I seek God's will only in my inner feelings and convictions through the Holy Spirit. Other times I rely strictly on the Word. I've found I have the most confidence in prayer when I spend enough time to marry the two. When I am abiding in Him, listening to the Holy Spirit, and allowing the Word to dwell and abide in me, I learn what God wants me to pray for, and His will in the situation.
It takes a lot of intentionality to keep my heart and life under His influence day by day.  I regularly lose my focus on Him, and my spirit (and prayer life) wanders.  The desire of my heart in alignment with Him is weak and often not visible in my actions. The world wins my attention and affections way too often. But the joy of those faithful prayer times, when His will is clear to me, is addictive. I turn back to Him time and time again.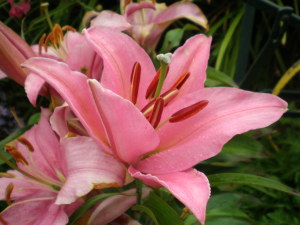 Once God reveals His will to us, what is the practical purpose of our prayers? God is Sovereign. We get confused as to what that means. We think that what God wills must inevitably take place. He'll do what He deems best — so why pray? Through God's prompting, reading the Bible and classic writings, I'm beginning to understand how my erroneous thoughts and resulting confusion have limited my faith.
God wills a tremendous amount of blessings to His people that never come to them. Despite his earnest will and perfect love, they cannot come, because we do not will it. We were created with free will: one of the Bible's great mysteries. I don't pretend to understand it, but it does seem through our salvation and the indwelling of the Holy Spirit, our free will is also renewed and redeemed. We can align our will with His, when we die to self.
God has chosen to make the execution of His will, in many (not all) things, dependent on the will of man. Much of God's will that is revealed in His promises will only be fulfilled as our faith accepts it. Prayer is the catalyst by which otherwise inert blessings come to pass. Faith is the power by which God decides how much of His will shall be done in us.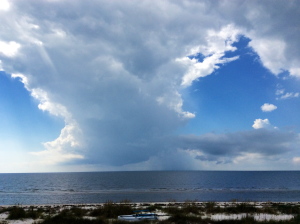 With the advantage of hindsight, I can see these truths have been operating in my life for a while. When I have sought God for Who He is, clung to Him and His Word as my sufficiency, and asked for very specific things — He has blessed me beyond my imagination. Seeing His hand in my life gives passion to my faith and makes me want more of Him. I have experienced this child-like faith mostly when I was so broken that I knew God was my only hope for life. But isn't this our condition everyday?
It's God's very Nature to love and to bless, but He leaves it up to us to pray and petition where the blessing is to come. What an honor! I'm learning  in baby steps through joyful faith, not grit, to add bold prayers of faith, once I know His will, to my conversations with God.
Of course I'll never fully understand God or prayer while on earth — both are way larger and more mysterious than my mind can comprehend, but growth is always my goal. I welcome your thoughts, experiences and comments below. We can all learn from each other. It's also a great time to mention I would be honored to pray for you — specifically. Just ask! 😉
If you would like to receive future posts by email, comment below and check the appropriate boxes. You can unsubscribe at any time.