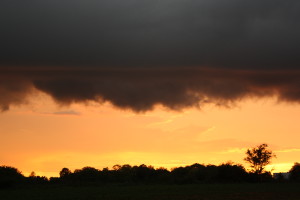 Sometimes I feel a little blue — ok, more of a dark purple. Oftentimes, I can't  attribute my first depressed feelings to anything in particular. I usually just tell myself, "I'm in a funk." I try to ignore the down feeling, the apathy, lethargy and mild defeat, but with it all comes the incessant voices (self talk, not the crazies) in my head — reminiscent of Job's friends.
I accuse myself, and I feel guilty. Condemnation. Like something is wrong with me, and the rest of the world would be disappointed, disgusted if they knew. "Why do you feel this way? You have no right! You have a great husband, loving family, your health… you're about to go on a Mediterranean vacation, for heaven's sake! Why do you feel anything close to depression? What is wrong with you?"
I am confused, because I  agree in theory with the voices, but I can't just shake off the dark cloud. Fake it til you make it just isn't working, and I start having negative thoughts: about myself, my loved ones, the condition of the world, our nation and even the church…  It all seems so overwhelming and hopeless. I find myself holding back critical thoughts and harsh words.  I tend to withdraw from others and escape in things that ultimately make me feel worse.
I keep my struggle hidden, as if it's a private, dirty little secret. To tell anyone  I feel  depressed would be to say I am weak and have little faith. (But  2 Corinthians 12:9 says, "My grace is sufficient for you, for my power is made perfect in weakness.")  Christians don't get depressed, right? This belief is commonly held in many church circles, but it rings of a lie — I know many good faithful followers who have struggled at times with depressive seasons. Charles Spurgeon, C.S. Lewis and Martin Luther just to name a few.
**I quickly want to insert a disclaimer. I am obviously not a doctor or a counselor. Severe depression can come from psychological, spiritual, physiological and/ or physical causes. I haven't experienced severe, chronic depression, and my heart breaks for those who have. I am speaking only to my current and seasonal dark days.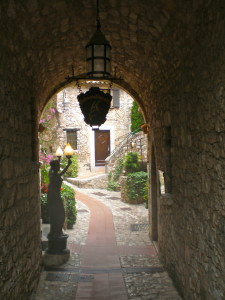 Fighting seasonal blues is not the problem… giving into it can be. Psalm 42:5-6 implies I can expect some cloudy days. "Why are you downcast, O my soul? Why so disturbed within me? I choose to put my hope in You, God, for I will praise You, my Savior, and my God. My soul is downcast within me; therefore I will remember You!" This psalm also suggests where I should turn for Light!
Maybe you can relate… sometimes we feel down, depressed, agitated, frustrated, for no apparent reason. Not so pretty or pleasant, but real emotions.
I was agitated last night and didn't really know just why. I struggled with prayer in my journal. God said to be still, and wait for Him. I'm usually a sound sleeper. This morning I awoke at 4:15 am. Finally at 4:45, I acknowledged Him — got up and began praying and writing again. Nothing profound — mostly pouring out my heart and prayers against my feelings of oppression (what I'm calling darkness). Then this morning — despite a busy calendar — I sat to write this post.
All the words above in bold clue me in that there is someone behind it all, leaving his calling card and finger prints all over my life — Satan. I read something by Beth Moore this morning, that made me start thinking about what it means to believe. She said, "Just in case anyone is clinging to a few doubts, let me assure you, the devil is real. You may be tempted to say, 'Oh, I've always known that.'  … We live our lives not simply according to what we know, but what we really believe. Genuine belief is life altering conviction." (bold emphasis mine)
Two times the power of believing must be life altering come to mind —
When we believe Jesus for our salvation
When we accept the devil is real and we believe we must fight him. But it's easier, because we are assured that Jesus has already claimed the victory! John 10:10 says, "the thief comes only to steal and kill and destroy; I have come that they may have life, and have it to the full."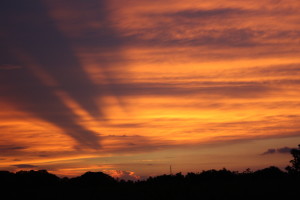 This word believe is powerful. It's active, not passive. John 3:16 says all we must do to gain eternal salvation is to "believe in Him." It doesn't say whosoever agrees with the events of the birth, life and death of Jesus shall not perish… Satan knows it's all true history! That's not enough. We need to believe — in a life altering way — that we are sinners deserving of hell. We have to make it personal — Jesus thought of me (personally and individually), when He paid the price for my sins on the cross.
When we truly see ourselves as we are — sinners with no hope of being good enough — and we accept by faith (that Jesus gives us) His undeserved gift of taking all our punishment on the cross, so that through Jesus, God sees us as pure… and not only gives us the assurance of eternity in heaven, but a NEW and abundant life while we are here on earth. The Holy Spirit comes to live in us! To guide us and walk with us. When we truly believe as the New Testament lays out, how can it not be life altering?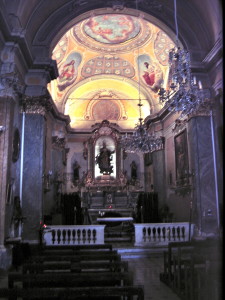 2 Corinthians 5: 17 says, ""Therefore if anyone is in Christ, he is a new creature; the old things passed away; behold, new things have come. " (2 Corinthians 5: 17) We are given a NEW LIFE. When we truly believe, we are saved, and the Holy Spirit changes us. It's not always an immediate transformation, in fact, it's usually gradual (I remember almost wishing I had a dramatic addiction, so I would know it worked…) I prayed "the prayer" many unnecessary times after the first time, just to be sure.
I grew up going to church whenever the doors were open! I memorized John 3:16 and was confirmed in the church in 6th grade. But, I was not a believer or follower. When I was 14, I attended a youth rally at a Baptist Church. For the first time I understood I wasn't good enough for God or HIs heaven — no matter how hard I tried. I, Louise, personally needed Jesus. I understood my depravity and accepted His work on the cross in a personal way. I believe I was saved in that moment.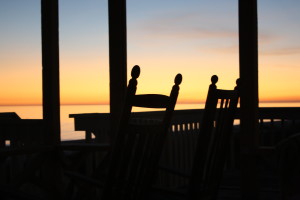 I went home and said nothing. I didn't feel all that differently, but I was drawn to the Bible and my prayer journals. The Holy Spirit was and is at work in this very imperfect woman. He's been teaching me about His Lordship and my responsive surrender ever since! I haven't  been a quick study — rather a self reliant, stubborn child. He is patient and loving.
Recently, I had one of the greatest and most humbling experiences of my life. God used me to lead a precious friend to salvation. It was abundantly clear I was simply a pawn in His hands, and He was working in her heart. She had been to church her whole life, and prayed more fervently and more often than most — but she had not accepted Jesus as her personal Savior. What a joy and privilege to be present when Jesus saved her!
I am sad to say, I haven't had this close-up experience before, but it gave me courage to speak about Jesus and all he's done in my life more frequently and more boldly. I could get addicted to the high that followed that day!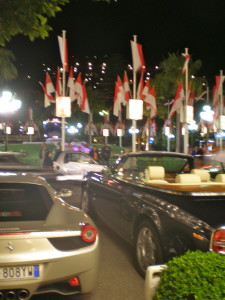 In struts Satan. I know the basics, sort of, but do I really believe I must put on the armor of God everyday. That I am a warrior in a battle? It's ironic that I struggle to believe that I must be alert to the devil's schemes, because despite my pollyanna tendencies, I am deeply scarred and battle-weary!
And He knew that I 'm a linguist — and would see significance in a name. Whether I like it or not, I'm a warrior. I have an enemy. And of course he would attack me in any ways he can after God gave me the miraculous gift of being present when he saved my friend. Of course.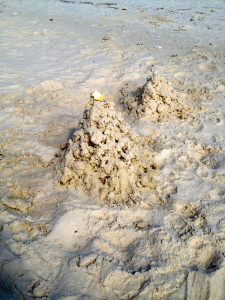 I was named after my Daddy's favorite aunt, Louise Slater. But God had more in store for  me through my name. He knew I would have tendencies towards wanting to make life all happy and comfortable. That I would want to ignore the ugly and trust the guilty. That as a little girl I would learn to use my imagination to create the world as I thought it should be — a beautiful glass castle where I was a princess and everyone and everything was good.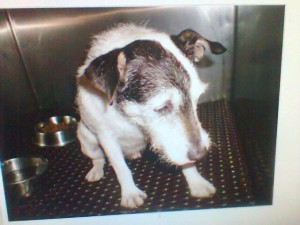 As I have tried to finish this post, Bandit escaped for the 7th or 8th time this week… a dog who  has been successfully contained for almost 14 years by an electric fence.  The infamous bricklayer was supposed to be finished with the wall last week — he is not. I'm reminded of two things I forgot at the office, and I need to go shopping because overpacking is not going to be a problem if I don't… nothing fits comfortably!  I was almost too distracted — too crazy busy  — for God, for prayer, for sharing my faith and the wonderful things God is doing all around me.
Satan may be the ruler of this earth — and wreak some havoc in his role. But he is defeated! While we must be alert and fight, we know Who is the victor! We need to focus on God and be aware of the devils schemes (especially when the darkness comes)… but not obsess about Satan.
** It's now later the same day, and I had to add… my blue mood lifted right after prayer and writing this post… it's been a great day! 🙂 God is good!
John 12:31    ""Now judgment is upon this world; now the ruler of this world will be cast out."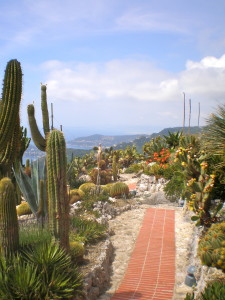 Romans 8:38-39      "For I am convinced that neither death, nor life, nor angels, nor principalities, nor things present, nor things to come, nor powers, nor height, nor depth, nor any other created thing, will be able to separate us from the love of God, which is in Christ Jesus our Lord."
Galatians 1:4     "who gave Himself for our sins so that He might rescue us from this present evil age, according to the will of our God and Father"
1 John 3:8      "the one who practices sin is of the devil; for the devil has sinned from the beginning. The Son of God appeared for this purpose, to destroy the works of the devil."
Hebrews 2:14-15      "Therefore, since the children share in flesh and blood, He Himself likewise also partook of the same, that through death He might render powerless him who had the power of death, that is, the devil, and might free those who through fear of death were subject to slavery all their lives."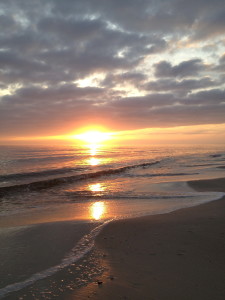 Colossians 1:13    "For He rescued us from the domain of darkness, and transferred us to the kingdom of His beloved Son"
Titus 2:14    "who gave Himself for us to redeem us from every lawless deed, and to purify for Himself a people for His own possession, zealous for good deeds."
Romans 16:20     "The God of peace will soon crush Satan under your feet. The grace of our Lord Jesus be with you. "