James 5:16 says "Therefore confess your sins to each other and pray for each other so that you may be healed. The prayer of a righteous person is powerful and effective."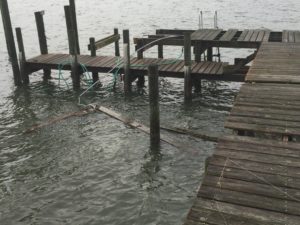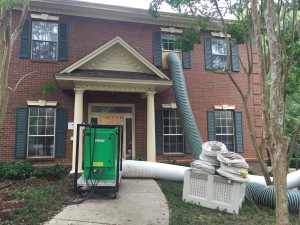 Did you ever read Alexander and the Terrible, Horrible, No Good, Very Bad Day? Mix that with Pharell William's song determined to be "Happy," and the saving grace of the mix… "Say Amen" by Finding Favour  — and you'll have a picture of my 2016.
My Confession: 2016 has been a wonderful, no good, frustrating, joyful, fabulous, overwhelming, love-filled, exhausting, fractious, and exhilarating year. I have cycled from fully and joyfully alive —  to exhausted resignation with mild depression — and back again. Sometimes with both all mixed together in a pot I called menopause (but the doctor said it wasn't that).
Many times, I have called out to God both in thanksgiving and despair. Shamefully, at other times I have all but ignored Him, as I became swallowed up in temporal circumstances. The urgent and pressing.
Since we rang in 2016 from our tranquil porch at Alligator Point, I have participated in (personally or through close friends and family) many BIG, significant events.  They have included several broken bones;  numerous ER and hospital visits; countless joy-filled weddings (two of my own children); divorces; one office remodel, move then destructive fire; repeated vandalism and deception; a crazy election year; two new puppies; a hurricane targeting both houses; starting my new business; unemployment/ new employment; back to school; high risk births, serious parental illness; and family funerals — just to name a few.
In living and praying through the highs and lows, the scheduled and unscheduled events of 2016, I seemed to have put a lot of life on hold — on the back burner for a more convenient time, even though some I feel are at God's leading.
despite aspirations to go to a writer's conference and start a book, I have written only five blog posts
I sort of launched, then postponed starting my coaching business — until 2017 when the craziness would slow down
after doing so well the 2nd half of 2015, I let stress win the health battle in January 2016, and put off weight loss and cardio health until 2017
my "quiet time" became dismally distracted — reduced to at best "prayer without ceasing," but without disciplined and real focused time alone with God
I set up my studio to paint more frequently, but rarely felt the creative spirit
I imagined but didn't begin numerous projects… my to do list grew and alas is misplaced
my values and mission statement documents were literally lost in the chaos before any efforts  were made (and before I committed them to memory)
I'm sure I could continue listing circumstances and distractions — excuses and understandable delays and failures in reaching goals.  Possibly you can relate? We all have years that are just "one for the record books."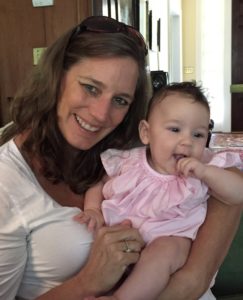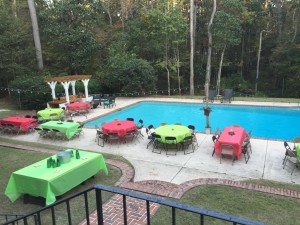 But where is the nugget of truth I need to carry forward to 2017? The circumstances — even natural disasters, family weddings or deaths — are not the core issues.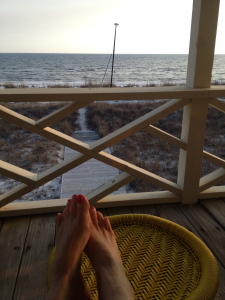 In a few days we will sit in the same beach rocking chairs, looking ahead to 2017. Again, I have no idea what's in store. 2016 was truly a wendinger of a year… but maybe this is the new normal of mid-life empty nesters with aging parents and many adult children??? Despite all that's unknown and out of my control, how can each day of 2017 be better? What can I learn? How can I grow? How can I please God?
I think the answer lies in #4 bullet on my unedited list processing the back burner spokes in my wheel of life. "My 'quiet time' became dismally distracted — reduced to at best "prayer without ceasing," but without disciplined and real focused time alone with God."
Heart of my confession: Lord, I have let other things — worthy, good and "bad"– steal my attention from You. Forgive my idolatry — which has lead to destruction. (Phil 3:19) All those other bullet points above are simply evidences of the consequential destruction when I forget my first love.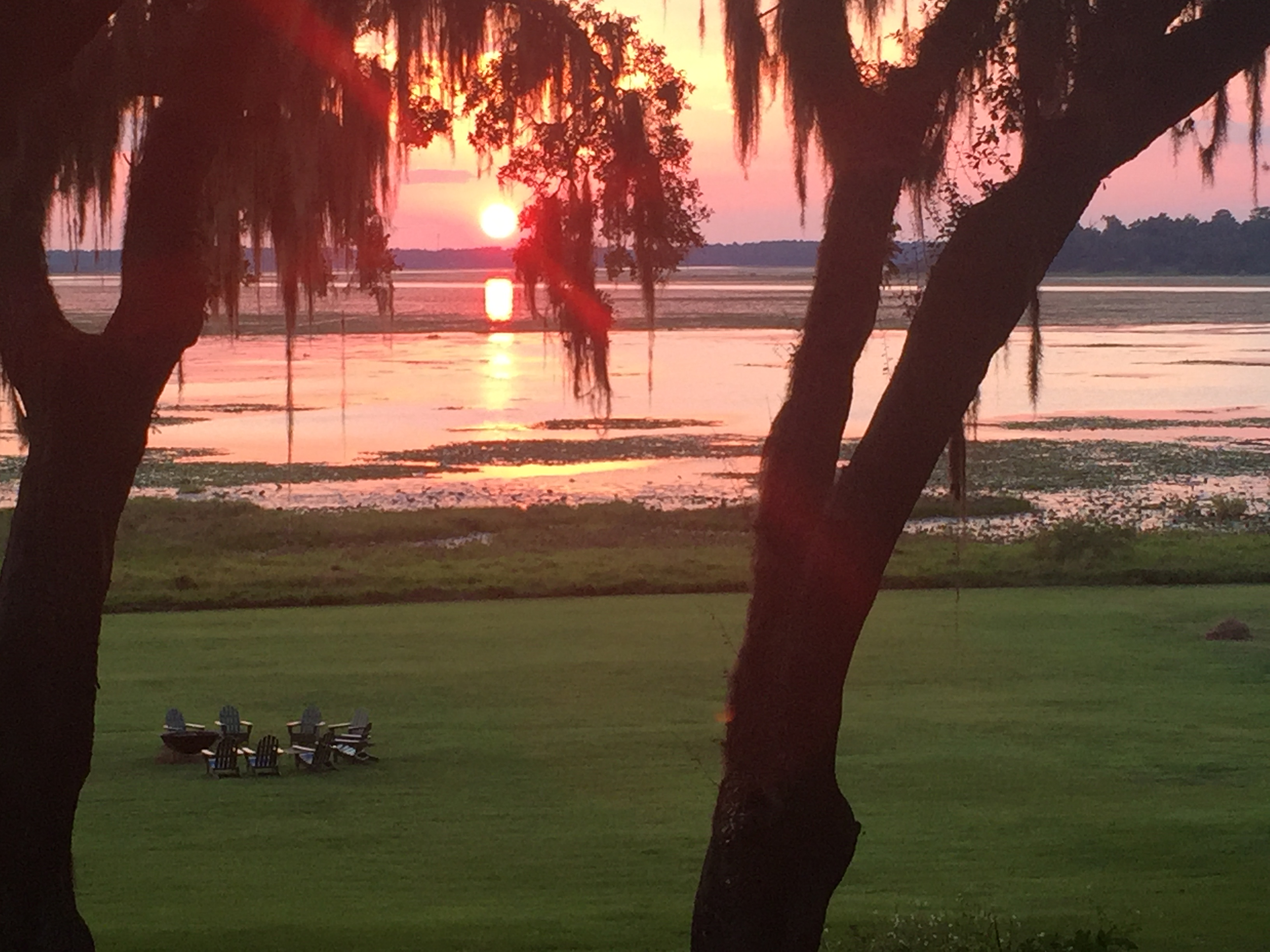 It's so exciting and amazing that God forgives and offers His grace and mercy fresh each day! Not because I have "changed" or "been good," but because of  Jesus! He is my atonement! Still —  true confession involves the overflowing response of repentance! Turning 180 degrees away from sin — back to God.
God not only wants but demands total devotion from His people. Complete allegiance. It is foolish to ultimately trust in myself or anything else in this life. Anyone or anything I love (or give my attention to) ahead of God puts me in danger, and should be considered an idol.
Matthew 10:37-35 says  "Whoever loves father or mother more than me is not worthy of me, and whoever loves son or daughter more than me is not worthy of me. And whoever does not take his cross and follow me is not worthy of me. Whoever finds his life will lose it, and whoever loses his life for my sake will find it." 
That stings. Especially for 2016.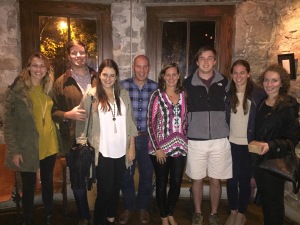 Those are not words the modern culture encourages us to embrace. Today's world often calls us to worship family, achievement, recognition. Or to put it in words that sound more palatable to me and allow me to sin without feeling immediate guilt… I am encouraged and feel really good about myself when I'm seen as competent, self-reliant, poised, responsible — the one who can be counted on to "be there" for my friends and family.  When I'm the near "perfect" wife, mother, daughter, friend. Giving and serving — at home, at church and in my community.
Actually all those can be good things — but never when they come at the expense of my devotion to God. That's what I let happen in much of 2016. It's not that I forgot God or that He is always with me. It's not that I stopped praying altogether or even that I quit trusting Him. I just didn't make a lot of one-on-one time for being with Him.
I was overwhelmed by immediate needs and events, and God got squeezed out of His rightful spot in my life.  Nothing and no one deserves primacy in my life except God — Creator of every good thing. He needs to be my steering wheel — not just my fuel.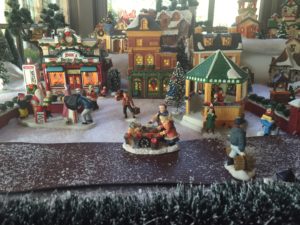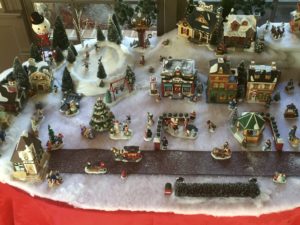 I'm looking at my Christmas village — where I love creating a Hallmark-worthy little town. The North Pole has all sorts of colorful and fun factories producing bikes, gumdrops and other great things. My heart, left unchecked, is a similar factory — producing all sorts of enticing idols. Temporal things (meant to be good if kept in their secondary place of affection) that become idols of my flesh if I put them before God in any way.
I have loved other things more than God. I have given my first fruits of attention to good and worthy things before giving God my undivided, focused devotion.  At times to His exclusion.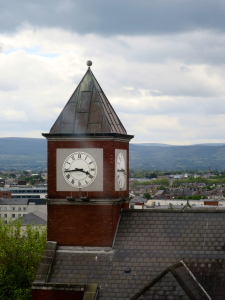 2017 new year's resolutions are days away. There is time to make plans to meet my goals. But my repentance can't wait!
Starting THIS MOMENT God is my unrivaled #1 love again. My Sufficiency. My All in ALL… the One I will turn to for answers and guidance. The One I trust above all else…
And when I feel myself slipping (as I will do as long as I'm on earth), I pray I will catch myself earlier and more quickly. When the time I truly want to give to God is feeling rushed or second tier — I will see a problem. This is not an isolated occasion that calls for a reorganization of priorities… it's idolatry. I'll ask His forgiveness again, and return to Him as my first love, as often as necessary —  until He brings me home.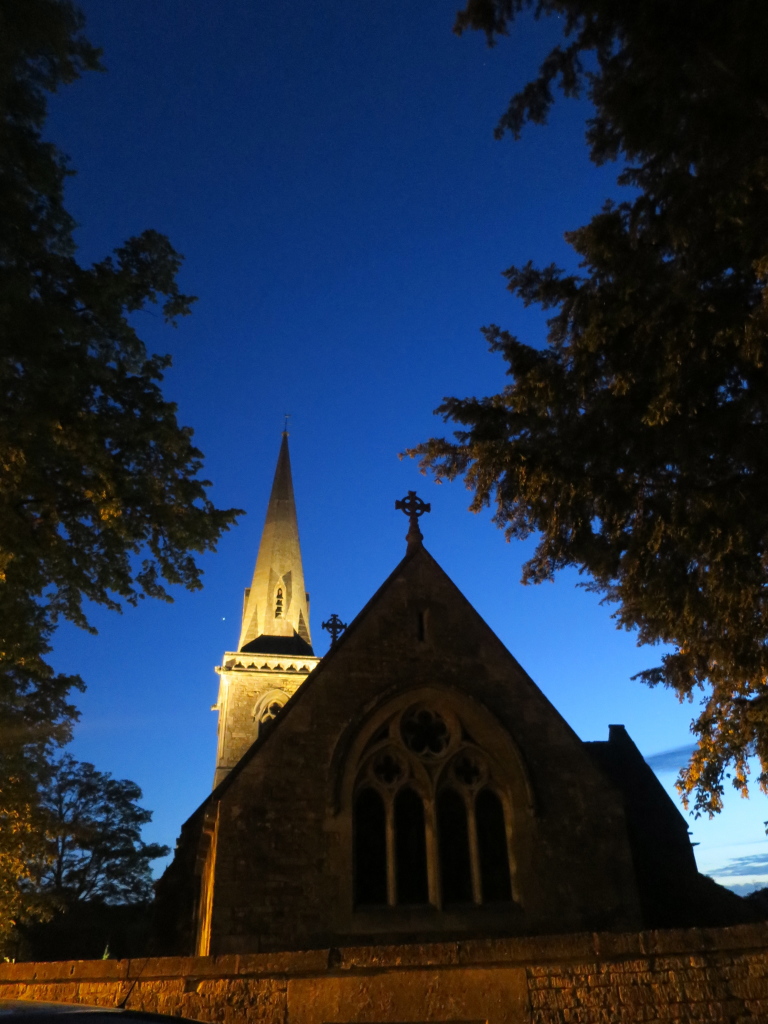 My prayer is that today and everyday God's love for me overwhelms the circumstances of my life. That I allow my moments to be defined by The Good Book and the reality of God's Truth in my life with Him. My favorite great hymns are a good playlist to live by!
"Great is Thy Faithfulness"
"Amazing Grace"
"It is Well"
"How Great Thou Art"
"My Life is In You, Lord"
"Blessed Assurance"
Your comments are so encouraging —  either in the comments section or through social media below. Thank you for "hearing" my confession, and for your prayers.