Have you ever prayed about a decision, felt God's peace, stepped out in faith, fully believing you were in God's will — and then all hell broke loose?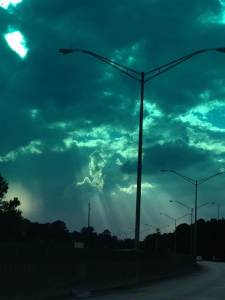 When things are "going wrong" all over the place, keep believing!  When a door is entered by faith, God is in the room  — even when everything looks and feels "bad."
We often speak of God's blessings when life is clipping along comfortably. The house sells,  the acceptance letter comes, a check arrives for just the amount we need.
I'm not minimizing those times or the importance of praising Him for them. He is good — all the time! But let's look at how we feel about that little word — ALL.
Do we dig deeper into our faith and find reason to rejoice and trust Him, even in hardship? If you're like me, when the flu arrives, a big customer leaves, the pipes burst, a child is hurt… trust, joy and gratitude might not be the first stops of the journey.  I often take a painful detour through righteous indignation and shock. Why God? When You could have prevented this.
I know the answer (in my head). God has my BEST in His heart: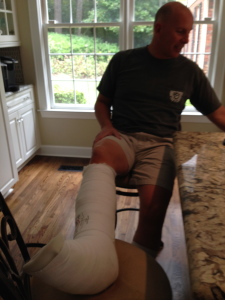 "We also have joy with our troubles, because we know that these troubles produce patience.  And patience produces character, and character produces hope.  And this hope will never disappoint us, because God has poured out his love to fill our hearts. He gave us his love through the Holy Spirit, whom God has given to us." (Romans 5:3-5) That should be enough.
But when I honestly examine my heart (and Jesus says we should), I find a hint of Christian entitlement. Despite knowing better, deep inside I want following Jesus to make my life easier. God pouring out His love to me, as He sees fit, isn't always most important to me.
In my early adult years I thought if I asked for God's blessings and tried to obey Him, He would (in return?) provide marital bliss, adolescent children without acne or angst, assets with predictable appreciation, great vacations, lots of friends… You get the picture; it's embarrassing how shallow that sounds.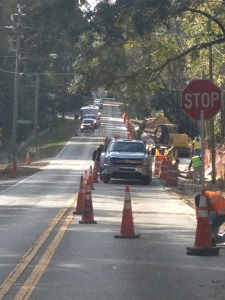 But I've grown a bit. Now I'm only perplexed that the world is unstable and dangerous.  That I'm still fighting weeds and that midlife and the sandwich generation feels a lot like middle school — which I swore I'd never return to. Okay, sometimes even the little things get to me. When all the big things start going amiss, I want an explanation and an escape.
God delivers — just not quite as I envision. "I have told you these things, so that in me you may have peace. In this world you will have trouble. But take heart! I have overcome the world." (John 16:33)
If we define abundant Christian life as being comfortable and easy, when we hit the inevitable wall of hard knocks, we will doubt God, ourselves, and each other.
Satan, the ruler of this world, is the author of lies, doubt, confusion and despair. He hates it when we seek God for Who He is and seek to love and obey Him… maybe that's why when we go through one of God's opened doors, life often gets much harder. Storms of all kinds just happen in a fallen world; Christians aren't immune. Other times, trouble weazels in through cracks of opportunity we leave unchecked:  desires of the flesh.
"Let no one say when he is tempted, 'I am being tempted by God,' for God cannot be tempted with evil, and he himself tempts no one. But each person is tempted when he is lured and enticed by his own desire. Then desire when it has conceived gives birth to sin, and sin when it is fully grown brings forth death." (James 1:13-14)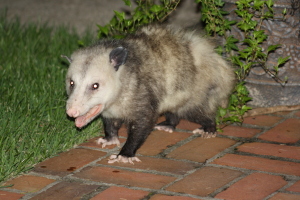 "No temptation has overtaken you that is not common to man. God is faithful, and he will not let you be tempted beyond your ability, but with the temptation he will also provide the way of escape, that you may be able to endure it." (1 Cor 10:13)
Here's the deal. Jesus never said if you believe in me, life on earth will be easy — but rather, "You will be handed over to be persecuted and put to death, and you will be hated by all nations because of me." (Matthew 24:9)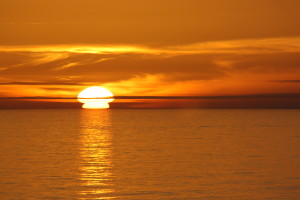 Only once does He mention ease in the Bible, and He isn't talking about cozy circumstances. The same Jesus who said, "I am the door"  (John 10:7) also said, "My yoke is easy." (Matthew 11:30) That's a metaphor for living like Him. Surrendering my "rights" and life, so that I'm constantly receiving power and grace from God. Easy happens on the inside. It exists when the joy of the Lord is my strength in the middle of all my messy problems. That's abundant life.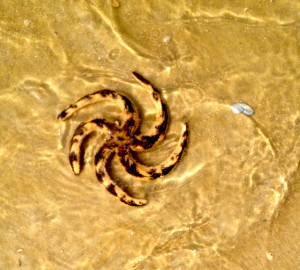 It's time for me to quit being surprised and doubting God's plan when all hell breaks loose. Jesus is interested in producing His Holy character in us. Walking in the Spirit, we will battle the desires of the flesh. We'll battle loving the world and everything in it too much. And we will draw the attention of the devil. But James 4:7 says "So humble yourselves before God. Resist the devil, and he will flee from you." What an inspiring promise, but it rests on our humility before God.
I started with a question, and I'll end with a few. Have you witnessed God's amazing faithfulness? Have you been through a long, dark season, and come out on the other side with a bit of His wisdom? I have, and I wouldn't trade all He has done in me through the trouble He allowed, for anything I once thought I wanted more than Him.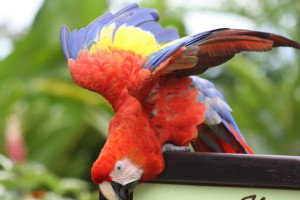 God has also allowed periods of blessed rest. When Rob and I married, we had a long season of reprieve. I was in a Bible Study where almost everyone was struggling with something, and I was thankfully but sheepishly at rest. Then we moved, and the relative break turned to constant challenge.
That's why I wrote this post — to remind myself, and hopefully you too, that God's got this. He's doing amazing things on the inside, and He's in control of everything on the outside. All is well. God is with us! ALL the time!
Ray Montagne's song "Trouble" was popular years ago. How about a better message with a worthy focus? When I heard the following song, I wanted to break loose from the frozen chosen, stand up and say AMEN! Listen and be blessed.
If this post resonated with you, you are welcome to share it through the social media buttons below. I'd love for you to receive future posts straight to your inbox by letting me know below or you can join the Pink Reflections  Facebook community. Your comments are so encouraging. Thank you!